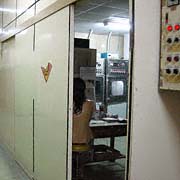 Chemical and formula analysis system
Locations
The R&D department is located within the headquarters.


Profile
Our R&D team is composed of 16 capable and well-trained engineers and staff members. With an emphasis on the product's type, design, function, quality and material, our team aims to create goods that will constantly meet the existing and new markets' needs.