[Chinese]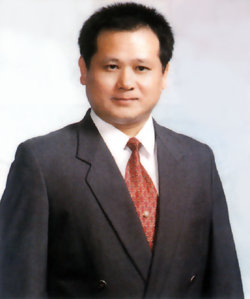 PROVIEW GROUP has been established since 1976. Dr.Augustus Huang, who is the founder and leader, has been working hard in the optical field about 30 years before this company has been found. Undoubtedly, he is representing a 38-year history of optics industry.

BRAND & IMAGE
PROVIEW was being marked about 8 years (un-registered)prior to founding this firm, i.e..brand marketing has been total 30 years before the company was established, the design was focused on fashion sunglasses and the company supplied to the global OEM, there were approximate 65 kinds of well-known brand, such as Pierre Cardin, Christian Dior, OP, Prince, Catalina, Terramar, Patrick USA.MAUI, Kanga Roos, PROPERTY.SWEDISH POLLENIQUE and so on.

At the same time, Designing innovative + special glasses for big entrepreneurs as promotional & incentive & give-away products, such as Coca-Cola, Pepsicola,Philip-Morris,R.J. Reynold, Proctor & Gamble. Kodak, McDonald, Winndy Hamburger, SeaWorld, Round Table Pizza,America Tobacco, Anhauser-Bush Budweiser, Vivitar Camera, Lark, 7-Up,Bee-Dees,AT & T, Toyota, NEC,IBM, Ski-Totes, Wynn's Oil, Nikon, DENSO, SOHIO, RYDER ARMCO.Gulf Oil.SK, FEDERAL MOGUL.EIS BRAKE BECK'S BEER, COORS.APPLE COMPUTER, OLYMPUS, SCHAOFF, RIP CURL, SUNKIST, DODGE, GOTCHA, Ball-fan market, NFL28 Teams, Miami Dolphins, Dallas Cowboys, New York Jet, Pittsubrg Steelers, Washington Redskins, San Diego Chargers and National baseball League: New York Yankees.

We resolutely built our own brand(Registered all over the world)when design, R&D, quality and shipment were confirmed and thought highly by the global famous firms & consortia. Another stage of growing-up and transforming made our brand-marketing around the world begin. Furthermore, on one hand, making use of powerful plan & electronic media advertisement on the globe to make brand + image; On the other hand, teaching buyer and consumer to understand all lines of PROVIEW products. That is why we ranked 15th at global manufacturing brand and image (Including all kinds of industries in Taiwan)in 1995-6. Remark:No.1 is ACER; No.6 GIANT; No.14 PROTON

MARKET NICHE
Market space + product's effects & characteristics + consumer's potentiality. Niche is very huge. From kid's correction sight optics, TV game optics to adult's driving, working, playing computer, fishing/sporting optics, Further to new Aspheric II reading optics for elders, we can see very clearly PROVIEW every series of protection eyewears lines are involved in everyone's life. They can be accompanied anytime. Here comes advanced Laser Protection Optics for Military/Industry/Medical to benefit more human beings.

People regard PROVIEW products as necessities so that our products might be best-sold in over 150 countries all over the world. Owing to different products + marketing spaces, consumers are able to own many kinds of different practical glasses in one time.So the market space and potentiality is uncountable.

Today, PROVIEW series is built for 28 years based on its own brand in the global and are recognized + thought so highly with excellent image that we might be granted Int'l prizes so many times during 1995-1996. And be ranked by "TAIWAN'S BEST" symbol of excellence for two years. Meanwhile, be prized "Golden-Quality Asia Area in 1995". By 1995,our turnout was exceeded NT$2 billion only in Japan's agency market (PROVIEW series live in Japan about 13 years). According to Int'l appraisal, products accepted and sold in Japan market, without doubt, are owned a guarantee to be promoted into the global.

It comes from good + confirmed quality control.
---
Proview Optical Group Corp
Company Profile